Measuring a bag is the first step in selecting the right bag for packaging your goods. We'll help you understand the basic terminology and important measurements to get the right fit.
When measuring a bag, the dimensions are done so in a width x gusset x length format.
Width: The measurement of the face of the bag.
Gusset: Measured by opening the gusset and measuring it from edge to edge.
Length: The measurement from the bottom of the bag to the lower lip on the face of the bag.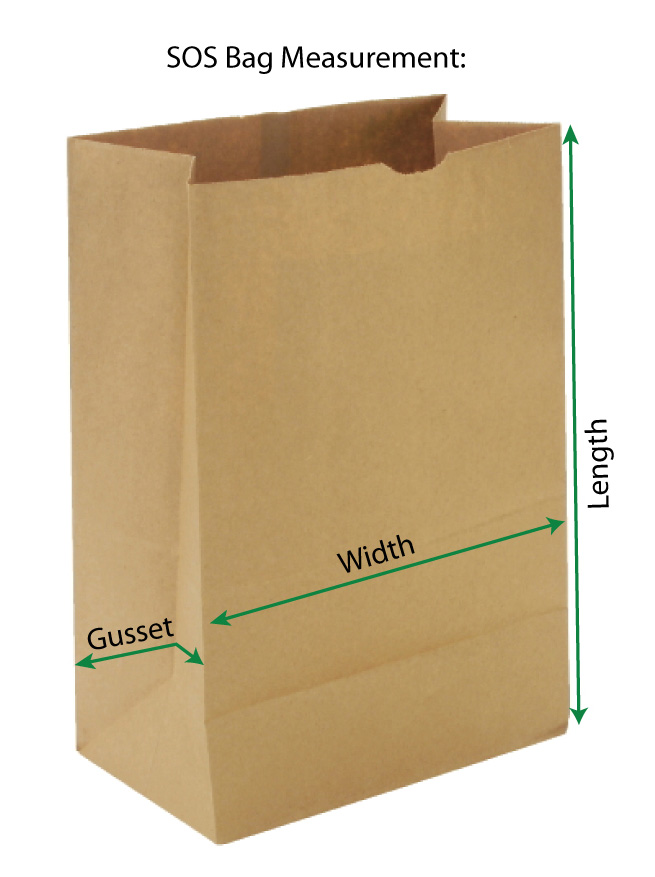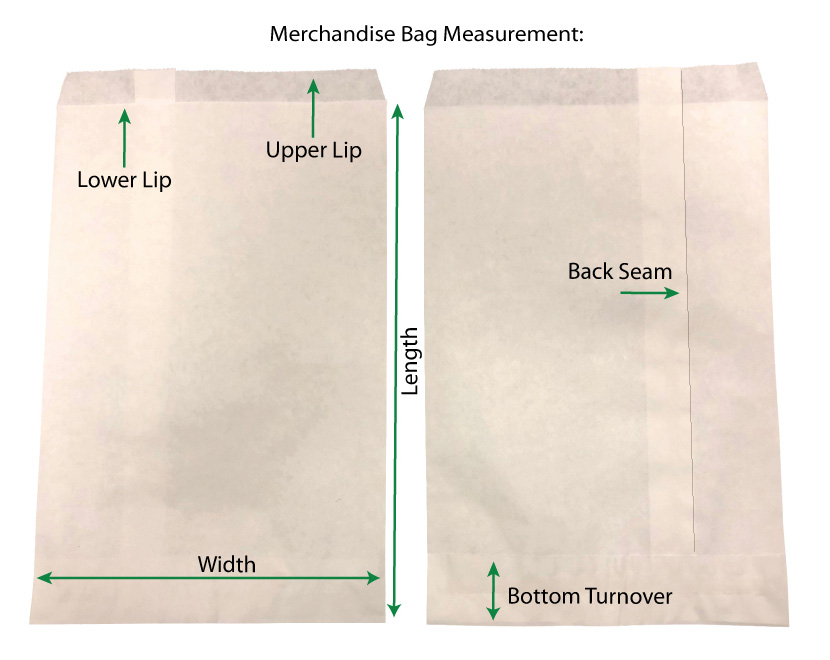 Choosing the right bag style is another key element to getting the right fit. Bags can be made with pinch or square bottoms. Square-bottom bags (lunch or grocery style bags) have a flat bottom that opens to the same measurement as the gusset – making them ideal for packing wide, large, or multiple items. Pinch bottom bags are often used for flatter or single items. Both bags have different benefits – and capabilities. If you've got a question about how to select the proper bag size and style for your packaging needs, please call our helpful sales and customer service team to get started!